Honda Activa the name which brought the revolution in the field of non-gears scooters is one of the topmost selling scooters in India. Being launched in year 2000, the scooter has never seen a setback since then and today also is among the best choices of masses. Activa is 109 cc, 8 bhp (5.2 kW) automatic scooter. The current price of Honda Activa in the Indian market is approx. Rs.44832/- (Delhi ex-showroom price).
The scooter is such designed that it can easily be handled by all segment of people whether you are a teenager, girl, youth or even old, the scooter is always easy to handle and easy to ride. The looks and graphics of the scooter make it quite impressive and aesthetic. The seat of the scooter is also large and comfortable which makes the ride more enjoyable and fatigue free. You can choose from six color variants naming Black, Candy Lucid Red, Geny Grey Metallic, Orchid Blue Metallic, Armour Gold metallic and Pearl Sunbeam white.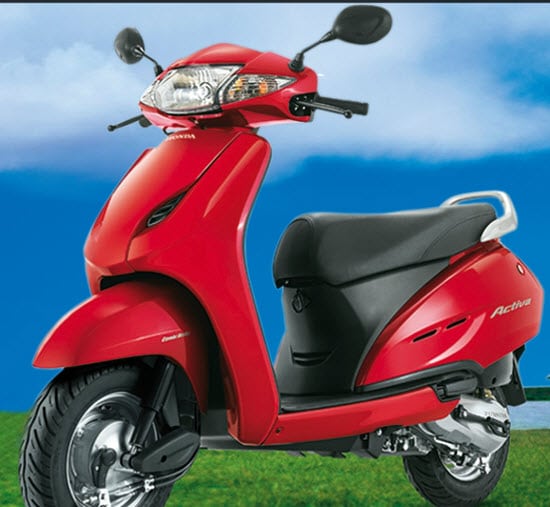 The inside story: Honda active is fitted with a 4 stroke, single cylinder, air cooled 109cc engine with V-matic transmission i.e. you need not to transmit gears it happens automatically at definite speed change. The engine gives a maximum power of 8bhp @ 7500rpm and produced a maximum torque of 0.9kg-m @ 5500rpm. There is a option of both self and kick start to ignite the engine.
Dimensioning 1761 X 710 X 1147mm the scooter has a ground clearance of 145mm and is fitted with the viscous filter which cuts down the maintenance need. The tyres of Activa have the Tuff Up tubes which reduces the chance of tyre getting flat during the punctures up to 70%.
The fuel tank capacity of the Activa is of 5.3liters and the luggage storage capacity of 18 liters, thus you can put your lunch boxes, handbags and helmet in the space provided quite easily. Moreover you can keep your bottles, groceries and other daily need objects in the front inner box and flat foot board thus increasing the storage space quite impressively.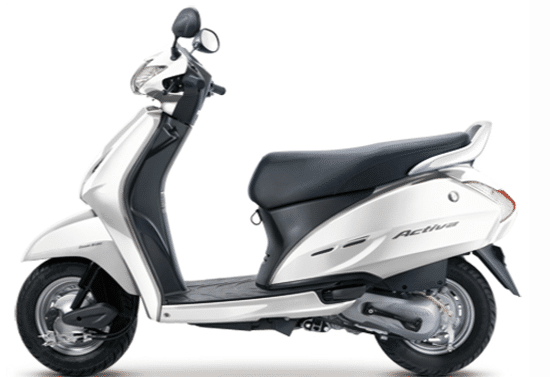 Regarding security feature the scooter has an anti-theft key shutter at the key knob to prevent from illegal use. The average mileage of the scooter is about 35-42kmpl and the new technology on new model further improves it. The latest version was launched in 27 March 2009.
On the whole the Honda Activa surpasses all other automatic scooters in the Indian market and is still leading the charts. The maintenance cost is also on the lower end and you get the best with the newest of technology and its perfect design makes it more comfortable and enjoyable.