TATA India's largest business group and multinational company unveiled its new next generation car TATA Pixel. It is a rear-engined four-passenger city car by Tata Motors and it displayed at the 81st International Motor Show in Geneva and aimed primarily at the European market. Tata Pixel is based on the Tata Nano platform and is upgraded to meet EU safety and emission standards.
The design of the car is made highly compact is made on the concept of city car which can run through the heavy traffics and narrow streets. It has highly attractive, eye catching and stylish looks and its 'scissor' doors which rotate upwards from the front allows all four passengers to effortlessly enter or exit the Tata Pixel, even in the tightest of spaces, while the doors' large glass area provides excellent visibility. There is also a window graphic feature, an interchangeable island, that can be used to change the exterior appearance whenever desired.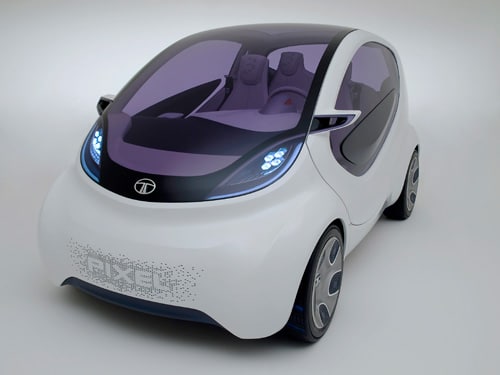 The new concept car has totally revamped the Nano version and gives best of looks. It has a new 3-cylinder engine, power steering, an anti-lock braking system (ABS), an improved interior and exterior and it is also heavier than the standard Nano.
The car is made on 'Zero Turn' drive technology and has an innovative diamond-shaped door system. Presently it is a new city car concept for Europe from Tata Motors. Like Tata Nano, the Pixel also is just over three meters in length and is the most package efficient four-seater in the world which can accommodate four adults comfortably, unlike other typical city car which is either a two-seater or can accommodate two adults and two children only.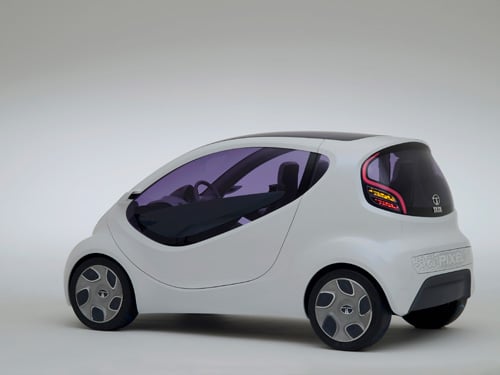 Pixel has a highly efficient, cost-effective system of Zero Turn toroidal traction-drive, Infinitely Variable Transmission which assists rotation of the outer rear wheel forwards and the inner rear wheel backwards during low-speed maneuvers, while the front wheels turn at acute angles.
The1.2 liter three-cylinder turbocharged diesel engine of the car is present at the rear. It's optimized aerodynamic drag, low rolling-resistance tyres, stop-start technology, and intelligent battery charging gives Tata Pixel an European combined cycle (NEDC) fuel economy of 3.4 l/100km and CO2 emissions of just 89g/km.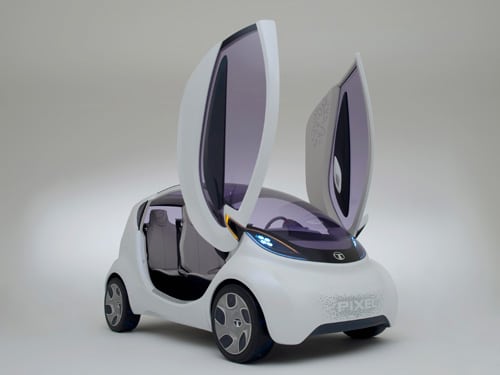 You can also connect your tablet or Smartphone with the vehicle's infotainment system that allows controlling key functions of the car with user friendly, all-in-one touch screen display. Besides serving as the infotainment display when docked in the instrument panel, the tablet also allows temperature, ventilation and air-conditioning settings to be adjusted through its touch screen.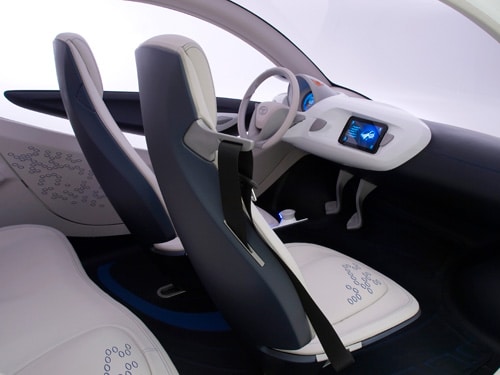 Overall, it's totally a new concept by TATA motors but still it is a concept. Let's see till when it reaches the reality. The car will be exclusively unique in all aspects and will amaze the car lovers most. The price of the car will surely matter and will catch the attention as soon as it enters the market.