Sony is soon going to launch its much awaited SmartWatch in India by the end of this June 2012. It has been priced at Rs. 6299 and serves to be a multi-tasking Android based device capable of performing various functions more than just displaying time to the tech-savvy generation.
The Sony SmartWatch supports an easy-to-use user interface. Its ultra responsive touch enabled display makes its really simple for the users to use its multi-tasking features by just tapping, swiping or by simply press away.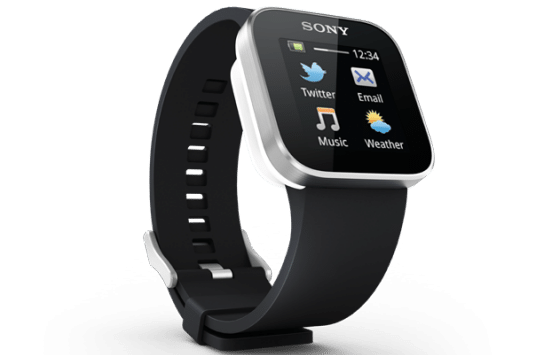 This little yet powerful SmartWatch from Sony is just 36mm by 36mm and is of 8mm thickness and weighs only 15.5gm before you attach it to the wristband of your choice. It comes with a black display in a metallic frame body and has white clip to it.
By tapping you can see the time and tapping again you can access the varied range of supported Apps on this Android based SmartWatch from Sony. It enables you to check your emails, listen to music, gauge the weather, log on to Facebook or Twitter and do lots of other things as well.
With Sony SmartWatch you can stay connected with your Android Smartphone as it uses Bluetooth to direct commands to your Android phone. So with Sony SmartWatch you live in an interconnected world that greatly amplifies the power of your Android phone.
You get real time information from your Android Smartphone straight to the SmartWatch and you don't need to look for your phone for every little thing time and again. This SmartWatch can rightly be called as the remote information center for your Android smartphone.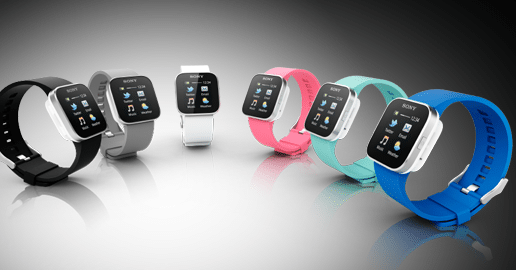 It enables you to download various types of Apps from Google Play which includes apps for social updates, music and much more. It's designed with a rear mounted clip so that you can remove it from the wristband any time you feel like and attach it to your clothing and belt. It is water and dust resistant, so you stay cool and don't worry to take care about the device every alternate second.
Some of its other specifications include 1.3 inch OLED display; it is compatible with Android 2.1 or above, comes with a standard USB charging and gives a battery life of upto 4 days.
Really Sony SmartWatch is a great device which transforms your watch into a powerful multi-tasking gadget. It is no doubt a breakthrough technology and has been reasonably priced at Rs.6299 so that you can easily have this amazing SmartWatch from Sony.