If you have made your mind to buy an Android based phone but wish to spend in the range of 8k to 10k, then the Samsung Galaxy POP S5570 is not a bad choice. Sometimes referred as the 'Budget' Android phone from Samsung, Samsung Galaxy POP S5570 has many features that can make you buy it!
Runs on the platform of Android 2.2 Froyo, Samsung Galaxy POP S5570 is available in much affordable price of approximately 8k-9k.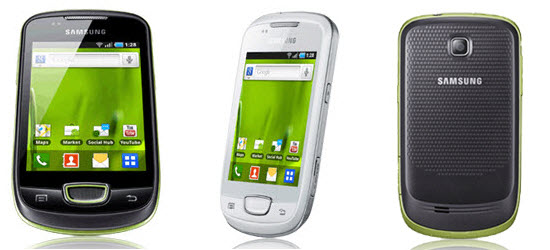 Design And Built:
The Samsung Galaxy POP S5570 is a 106.6 grams handset with the dimensions of 4.35" x 2.38" x 0.47", working on 900/2100 MHz 3G band. The display is a big 3.14 inches TFT capacitive touch screen but with 240 x 320 QVGA Display resolution, which many of you may not like. Moreover, for your delight, the 3G enabled Samsung Galaxy POP S5570 also supports HSPDA 7.2 Mbps, so no need to worry about internet speed.
But it's just the tip of the iceberg! Equipped with a power packed 600 MHz CPU, Samsung Galaxy POP S5570 gives you SWYPE facility over QWERTY Keypad to ease your typing. Edge along with GPRS band is another reason to past a smile onto your pretty face.
The Samsung Galaxy POP S5570 is provided with a nice 3 MP Camera with 3x digital Zoom supporting a lot of photo modes (like Normal, B & W, Sepia etc.). The camera is good enough to produce quality images, but you will get disappointed to know that it's not provided with any flash!
Additionally, Wi-Fi and Bluetooth 2.1 is also provided in this budget guy with 32 GB of External Memory.
But the story has a little painful climax when it comes to battery performance! The provided 1,200 mAh battery is said to give up to 9.5 and 6.3 hours backup and up to 570 and 440 hours of standby time on 2G and 3G respectively. But the users found that the battery is not good enough to make them enjoy Android experience!
Available at Rs. 8,415, the Samsung Galaxy POP S5570 is a good choice for buyers. But remember, the cost may vary a little bit from place to place.
Features at a glance:
Platform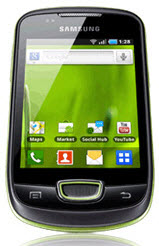 • EDGE + GPRS Band
• 900/2100 MHz 3G Band
• HSDPA 7.2 Mbps
• Android 2.2 OS
• Internet Browser(Android)
Display
• 240 x 320 QVGA Display Resolution
Camera
• 3 Mega Pixel Camera
• 3x Digital Zoom
Fun & Entertainment
• Embedded Wallpaper Supported
• FM Radio Supported
• FM Radio RDS Supported
Connectivity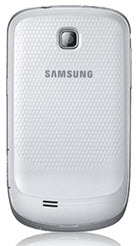 • Bluetooth 2.1
• High Speed USB 2.0
• USB Mass Storage available
• Internet Browser Supported
• SyncML(DM) Supported
• WIFI 802.11 b/g/n
• AGPS Supported
• PC Sync(Kies) Supported
Battery
• 1,200mAh Standard Battery Capacity
• 2G: Up to 9.5 Hours, 3G: Up to 6.3 Hours Standard Battery
• Up to 570 Hours (2G), up to 440 Hours (3G) Standard Standby time
Video
• Android Video Player
• 320 x 240 Video Recording Supported
• Video messaging available
• Video Streaming Supported
Business & Office
• Offline(Airplane) Mode Supported
• Voice memo & voice support available
Memory
• Depend on user memory(SMS Memory)
• Depend on user Memory(Phone Book Entries)
• External Memory (MicroSD up to32 GB)
Size
• 106.6g Handset Weight
• 110.4 x 60.6 x 12.1mm Handset Size