Mahindra and Mahindra, the leading giant in high end SUV market launched its first global SUV, the XUV500 today in Pune taking the SUV class to a new platform. The company tagged the price of Rs. 10.8 lacs for its W6, the two-wheel drive model and Rs. 11.95 lacs for the W8 model. There is also a premium model the XUV500 W8 AWD version pricing Rs 12.88 lacs (all ex-showroom Delhi prices).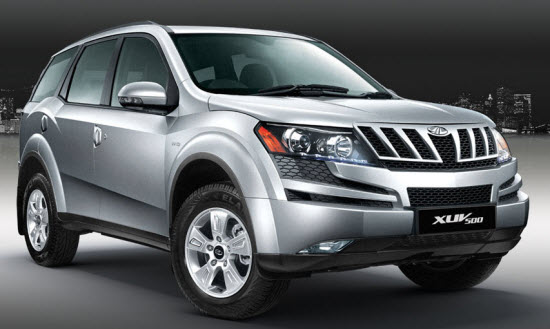 The XUV500 comes in both two and four-wheel drive versions with a 6-speed manual and automatic gearbox. It's powered by a 2.2-litre, common-rail diesel engine and gives fuel efficiency of 15.1 kpl, the second most fuel-efficient vehicle in Mahindra's passenger SUV portfolio after the Bolero.
Exteriors: The XUV- 500 gives the tough and aggressive looks with sleek design. In front it has an alluring jaw-like honeycomb grill with static bending projecting headlamps and fog lamps. It empowers the automatic rain sensing wipers and possesses a bodyline like a pouncing Cheetah. The backside of the car includes twin exhaust pipes, elegant backlight and has tubeless tyres alloy wheels.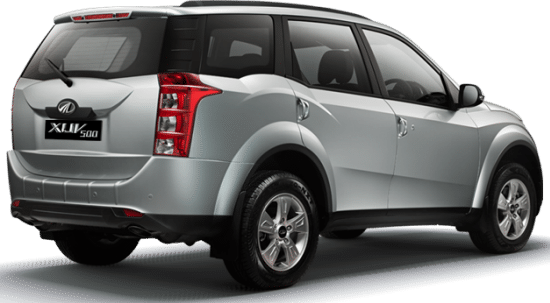 Interiors: The powerful XUV- 500 is embedded with MHAWK engine with 5th generation variable geometry turbocharger. The interiors of the car are elegantly crafted with two-tone dashboard wrapped with finest leather and sport a twin pod instrument panel with myriad functionality. There are lights at the door handles and a space for keeping your sunglasses, laptops and other needful things. There is a voice commanded centrally located audio system with iPod compatibility and 6 inch touch screen display. The last two rows of seats are completely foldable making it a complete room.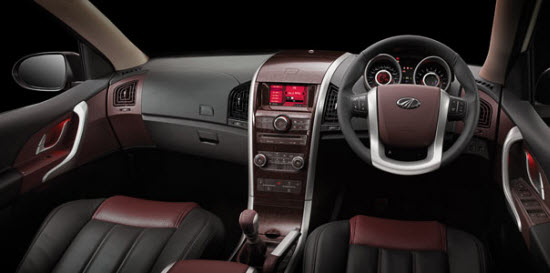 Security Features: The Mahindra XUV 500 powers 6 air bags for protection during accidents and haves ABS system with EBD. It also provides hill hold and hill descent controls for your hill climbing journey.
The Company launched the car in three models W6, W8 and W8/AWD with 6 color variants naming Satin White, Volcano Black, Amazon Green, Moon Dust Silver, Tuscan Red, Opulent Purple and Dolphin Grey.
Mahindra XUV 500 is ready to rock the floors and surely will attract the group who want power with style. Besides India, the new XUV500 will be launched in a number of world markets including South Africa, South Asia, etc. where it's Scorpio has already strengthened company's position.