Recently Bajaj Auto launched its first Car Bajaj RE60 in Auto Expo 2012. Its four door car and 4 people can sit comfortably but don't treat it's as normal car and don't compare it with Tata Nano.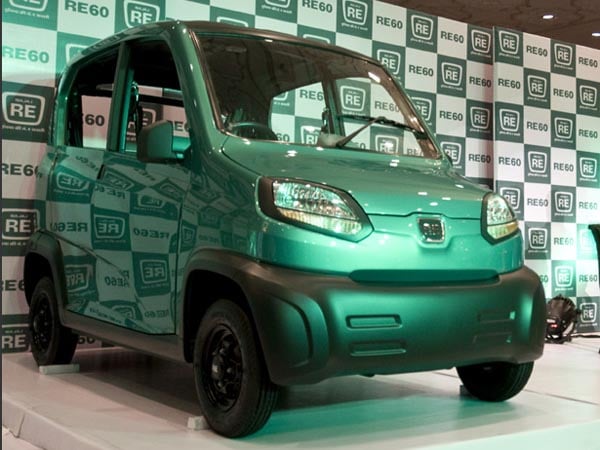 Bajaj RE60 Specifications
Engine: 200cc water cooled, 4 valve DTS-i
Power: 20 hp
Weight: 400 kgs
Mileage: 35 km/liter (claimed by Bajaj in normal riding condition)
CO2 Emissions: 60gms/km
Maximum speed: 70 kmph
Turning circle radius: 3.5 meters
Seating capacity: 2+2
According to Rajiv Bajaj, managing director of Bajaj Auto This is a vehicle for all the people who use a three-wheeler almost everyday. It is a four-wheeler which is a dramatic improvement on the three wheeler."
Bajaj RE60 will target to auto rickshaw segment. Bajaj RE60 is replacement to three wheelers and auto rickshaw. You can say this vehicle is very good compared to current auto rickshaw it has a steering wheel, four doors, four wheels, headlights, tail lights, seat belts and seating capacity for four.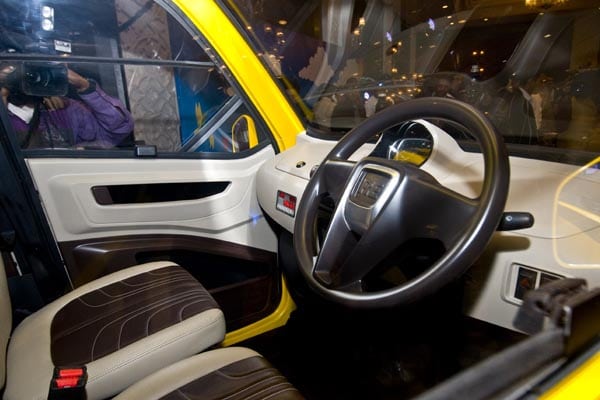 Even Bajaj Auto says that Bajaj RE60 is just a four wheeler not a car and they will not target this four wheeler for normal consumer.
Bajaj RE 60 will be exported to markets where Bajaj currently sells its three wheelers. Bajaj exports about 10,000 three-wheelers in Asia, Africa and Latin America and Bajaj RE60 will be also targeted to those countries.
According to Bajaj Auto Bajaj RE60 has the lowest CO2 emission in the world and it gives mileage of 35 kmpl. They are also planning to have a CNG variant of Bajaj RE60.
Bajaj RE60 will hit the road later this year and price will be announced that time but it is expected that RE60 will cost about 120,000 Rupees.
What I feel is that comparing Bajaj RE60 with Tata Nano will not be good. Tata Nano is powered with 624cc engine and Bajaj RE60 just have 200cc engine. Tata Motors is struggling with image of Tata Nano which is treated as poor man's car. If Bajaj RE60 is treated as Car then I its negative image will be created.