BMW i8 Concept Car is in the news all over the world. And we thought it would be great to showcase a preview of this i-Series Concept Car from BMW which is expected to go for production in the coming year 2013. The BMW i-8 Concept Car would be the first among i-Series cars from BMW to hit the roads.
BMW i8 has been modeled on the likes of a sports car which promises to deliver outstanding performance together with excellent fuel economy. It is a 2+2 seating futuristic high performance car from BMW. The BMW i8 Concept Car is in line with BMW's vision of an efficient vehicle coupled with superior driving dynamics. BMW i8 Concept Car has been designed in such a way to have both of these qualities.
Its overall physical design which carries technologically superior aerodynamics helps BMW i8 to become a fuel efficient car. The car's surface is designed in a methodical manner that overlaps and interlocks in a concept which BMW terms as "layering". It has large transparent surface and supports big winged doors. All this gives BMW i8 Concept Car a bright, open and airy ambience.
BMW i8 Concept Car carries a three-cylinder 1.5 liter turbo diesel engine at the rear axle together with an electric motor at the front which will generate a powerful output of 328 hp and 535 lb-ft of torque. The production car, however, will carry a gasoline unit which is expected to deliver the same level of performance as the diesel set up of BMW i8 Concept Car. This is enough to speed you to 62 mph starting from rest in just 4.6 seconds. It is capable of speeding upto 155 mph.
The electric motor in BMW i8 Concept Car is sufficient to drive the car upto 22 miles on electric power itself which makes this concept car a zero-emissions motoring vehicle. The car also carries an entirely new and sophisticated proactive front protection system which will warm the driver in case of a possible collision with another vehicle and even has an automatic emergency braking system.
The vehicle is chiefly made up of aluminum which includes parts such as drive system, vehicles suspension, battery, etc whereas its exterior and passenger cell are composed of carbon fiber-reinforced plastic (CFRP). This engineering effort has made BMW i8 a lighter vehicle which weighs approximately 3200 pounds.
Along with all these unique set of features, you can find many other marvels of auto-engineering in BMW i8 Concept Car as well. So get set to see the iSeries car from BMW as an actual reality in the near future – The Awesome BMW i8 Concept Car.
BMW i8 Concept Car Images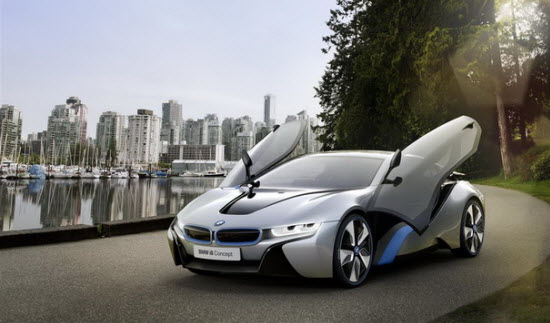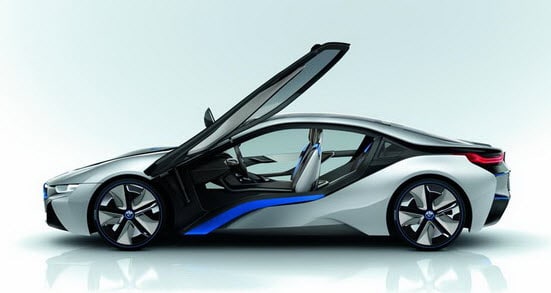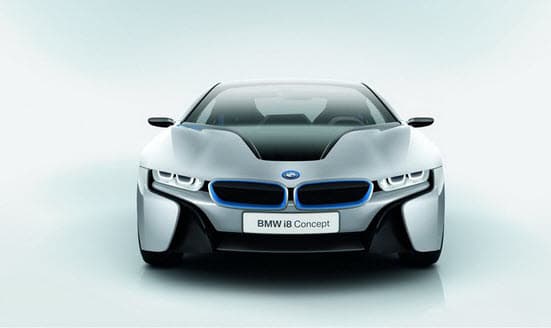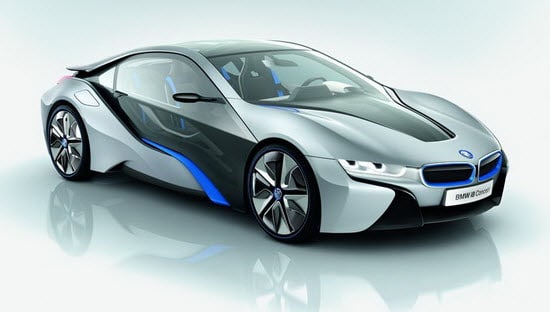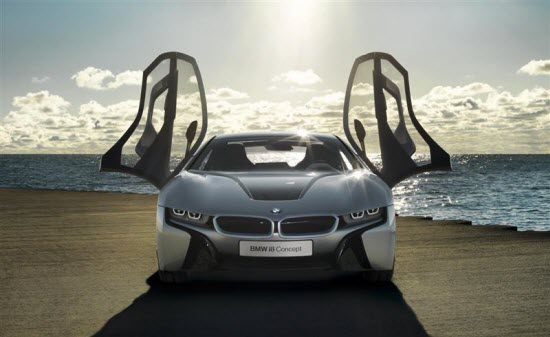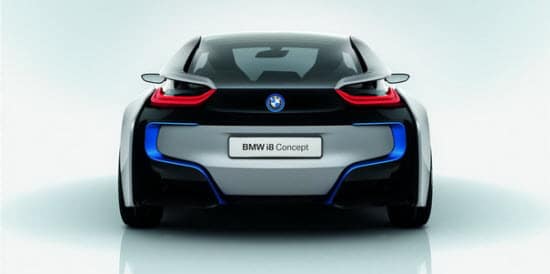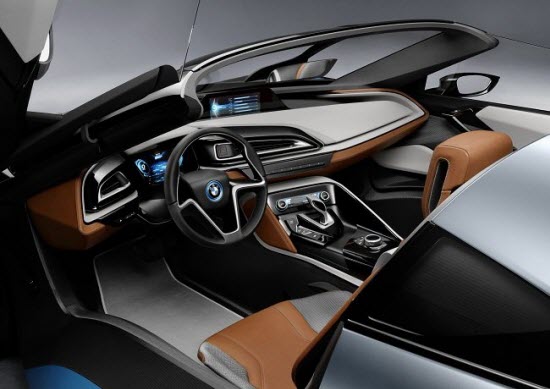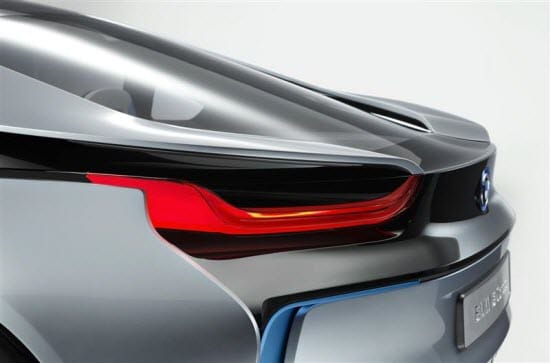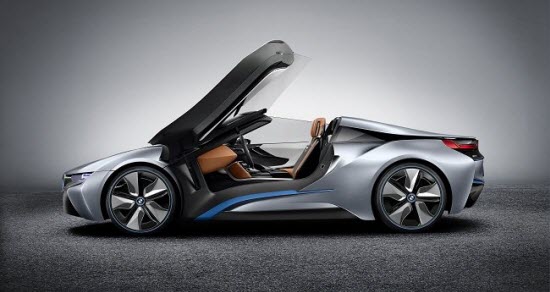 BMW i8 Videos