Research in Motion (RIM), the Canadian based Blackberry-maker has launched the new Curve Smartphone in India on Wednesday 18th April. Named as Blackberry Curve 9220, it is the most affordable Blackberry phone in India so far with a price listing of Rs. 10,990. As part of its launch campaign in India, RIM has included apps worth Rs. 2550 free with Blackberry Curve 9220.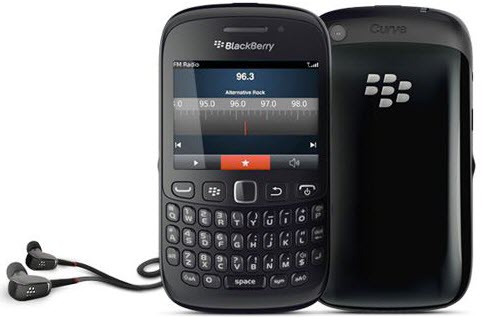 This latest Curve edition from RIM is targeted at the young consumers providing them an affordable low end Smartphone. The Blackberry Curve 9220 is designed to be a basic and entry-level Blackberry Smartphone. The new Curve 9220 has got the traditional Blackberry QWERTY keypad and optical trackpad together with a dedicated key for accessing Blackberry Messenger. With this BBM key feature users are able to access the social apps (like Facebook, Twitter, etc) in one consolidated view.
The new Blackberry Curve 9220 has been provided with upgraded Blackberry 7.1 OS. It has got a 2.44 inch TFT screen which gives a resolution of 320 x 240. The new Blackberry device has a camera of 2MP with digital zoom capabilities of 5x times. It also supports Wi-Fi and Bluetooth as well. It has a 1,450 mAh battery which delivers a talk time of 7 hours and upto 28 hrs of music playback or FM on headphones.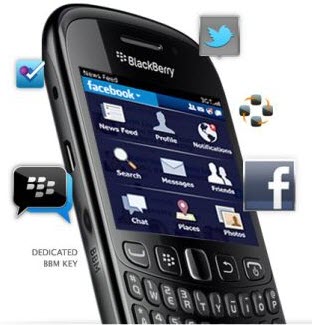 As according to the RIM, India, MD, Sunil Dutt, "The new BlackBerry Curve 9220 offers a unique mobile experience that young Indian will love thanks to its affordable pricing and unmatched messaging and social connectivity features." He also commented that the Blackberry platform is on the rise in India. According to him the Indian based Blackberry developers have increased from 4000 to 30000 in the last two years. Katrina Kaif, the famous Bollywood actress, was also present at the inauguration event organized in New Delhi.
All in all, the new Blackberry Curve 9220 Smartphone is a feature-rich and affordable low-end Smartphone specially targeted for the teenagers and the youth of India. Though the new Curve would face a tough competition from the Android based low-end Smartphones, certainly it has given a good option to the Indian Smartphone lovers.