Before the start of Bigg Boss season 5 there where lot of rumors that cricketer-turned-politician Navjot Singh Sidhu and South African all-rounder Jonty Rhodes will participate in Bigg Boss 5 but no cricketer entered in Bigg Boss 5. Finally a cricketer is coming to Bigg Boss 5 and it is Australian all-rounder Andrew Symonds.
After porn star Sunny Leone, Andrew Symonds is second international contestant to participate in this popular reality show. In Bigg Boss 4 Vinod Kambli participated and Andrew Symonds is second cricketer to enter Bigg Boss show.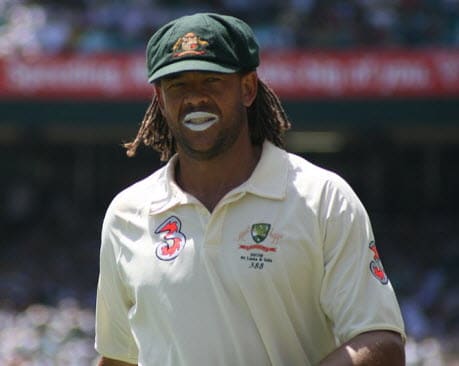 Andrew Symonds may use this opportunity to clarify his issue with Harbhajan Singh. Andrew may enter in Bigg Boss house sometime next week.
To make Bigg Boss 5 success producers are trying different things first they bring Salman and Sanjay to host this show, second this show started with only one Man in Bigg Boss house and other 13 participants were women. They bring porn star Sunny Leone to create some buzz and now cricketer Andrew Symonds let's see the future of Bigg Boss 5.