You must have heard some news about the Aadhaar card either in newspaper or in advertisement in the recent past. Government has started the project on the national level to build the Unique Identification Card for the citizens of India so that they may get the unique identity. Moreover it's an initiative for calculating the population of country and would provide identification for each resident across the country. It would also act as a tool for effective monitoring of various programs and schemes of the Government.
What is Aadhaar Card?
Aadhaar is actually a 12 digit individual identification number issued by the Unique Identification Authority of India on behalf of the Government of India which will proof of identity and address for India.
Any individual who is the citizen of India irrespective of age and gender can apply for the card and it is free of cost. Each Aadhaar number will be unique to an individual and will remain valid for life. Aadhaar number will help you provide access to services like banking, mobile phone connections and other Govt and Non-Govt services in due course.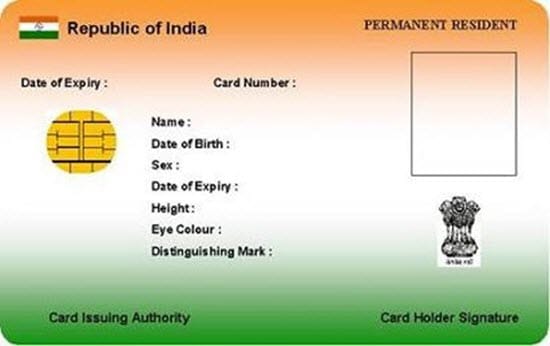 What Is The Need of Aadhaar Card?
Aadhaar card will be recognized and accepted across the country and across all service providers. The number will consequently form the basic, universal identity infrastructure over which Registrars and Agencies across the country can build their identity-based applications.
Aadhaar will ensure increased trust between public and private agencies and residents. Once residents enrol for Aadhaar, service providers will no longer face the problem of performing repeated Know Your Customer (KYC) checks before providing services.
Residents would also be spared the trouble of repeatedly proving identity through documents each time they wish to access services such as obtaining a bank account, passport, or driving license etc.
Through this system, authorized individuals ('Introducers') who already have an Aadhaar, can introduce residents who don't have any identification documents, enabling them to receive their Aadhaar.
How To Enroll Your Aadhaar Card?

Aadhaar enrollment is free of cost and you can go to any authorized Aadhaar enrollment center anywhere in India with your identity and address proof with Photo ID cards like PAN card and Govt ID cards for identity proof. Common proofs of identity and address are election photo ID card, Ration card, passport and driving license.
If the head of the household has relevant documents, he/she can first enrol and then introduce others in the family while they are enrolling. At the enrollment center, you need to fill your personal details within the form. Your photo, finger-prints and iris scan will be taken as a part of the enrollment After that you will get an acknowledgment slip with an temporary enrolment number and other details captured during enrolment.
If your application is successful, an Aadhaar number will be generated and mailed to your address normally within 60 to 90 days.
Check Your Status of Aadhaar Card: You can also check the current status of your Aadhaar card if you have already applied. The top of your acknowledgement slip contains 14 digit enrolment number and the 14 digit date and time of enrolment. These 28 digits together form your temporary enrolment ID (EID).You can enter the enrollment number and date of application in the form provided in the below link: